PhD in
PhD in Neurodegenerative Diseases
Peter the Great St. Petersburg Polytechnic University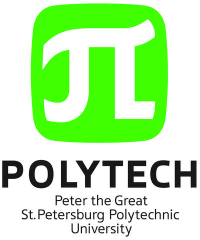 Introduction
Neurodegenerative diseases, in particular Alzheimer's disease, and their corrections. The focus of the program is to impart the required knowledge and practical skills in experimental cell biology and neurobiology. Workshops, scientific discussions, and individual project presentations are key parts of education. Students will study to formulate scientific problems, questions, ways, and methods to solve them, to write scientific articles.
Key research topics:
Analysis of molecular mechanisms underlying the neurodegeneration
Search for molecules involved in the development of neurodegeneration
Analysis of neuroprotective properties of new bioactive compounds stabilizing synaptic contacts in hippocampal neurons in the mice model of Alzheimer's disease
Ideal Students
We are looking for motivated students who want to work in science.
Curriculum
Ph.D. Supervisors
Elena Popugaeva (scopus ID 18038016300)
Olga Vlasova (scopus ID 7003434898)