MSc in
Rehabilitation MSc
St George's University of London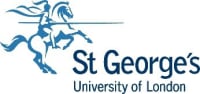 Scholarships
Explore scholarship opportunities to help fund your studies
Introduction
Students will be expected to have, or expected to complete, an Undergraduate degree in physiotherapy, nursing, occupational therapy, social work, podiatry, rehabilitation, or other healthcare subjects. In the UK system, we expect a 2:ii. If you are from the USA, Nigeria or India this is a CGPA 3.0 in the USA, in the Nigerian system this is a Lower Second and in India, this is 60%. For other nationalities, please request this information through the enquiry form on this page.
Rehabilitation MSc
This specialised interdisciplinary Master's programme is an exciting, innovative and forward-thinking course which will help you challenge your current working practice in rehabilitation.
Our programme offers participants the opportunity to enhance the skills of critical enquiry and gain an appreciation of the underlying theory, research and policy guiding current rehabilitation practice.
The MSc in Rehabilitation is suitable for all practitioners working in health and social care including nurses, doctors, occupational therapists, physiotherapists, social workers and speech and language therapists. Previous cohorts have included an interdisciplinary mix of practitioners working in both general and specialist areas of rehabilitation for providers such as community, intermediate care, acute, independent sector and local authorities, both in the UK and overseas.
The programme consists of a number of modules which can be focused directly to meet the needs of your own work context. The MSc in Rehabilitation is led by a team of senior academics and advanced practitioners in rehabilitation.
Highlights
Shared campus with one of the largest teaching hospitals in the UK.
Shared learning with students training to be doctors, nurses, radiographers, paramedics and physiotherapists (interprofessional education).
Our teaching is informed by the latest research and the course is designed to evolve with current practice.
You will undertake and present a research project based on your chosen specialism.
Careers advice embedded into our teaching.
Policy and practice in health care.
Evaluation of reflection in rehabilitation.
Critical thinking in practice.
Data analysis.
Research methods.
Research project.
Optional modules
Cognitive behavioural approaches in health.
Psychology for exercise.
Exercise intervention for obesity and diabetes.
Cardiac rehabilitation.
Managing fatigue: implications for exercise.
Pulmonary rehabilitation.
Quality and innovation in rehabilitation.
Pain management.
Self-management in long-term and neurological conditions.
Work-based learning.
Professional development in rehabilitation.
Life after stroke.
Learning
Teaching is delivered through a variety of methods; lectures, tutorials, student-led seminars, group work, tutor-led study and self-directed study. You will learn in an inter-professional setting; working alongside clinical staff, researchers and students familiar with the rehabilitation of the health and well-being environment. Student support is a central feature of the programme and is provided in multiple ways:
Virtual learning environment, containing supplementary materials.
Academic and pastoral support from an academic supervisor and personal tutor.
Regular structured feedback from your module leader and academic supervisor.
Peer-assisted learning.
Specific workshops of skill development such as giving presentations.
Support in managing transition into postgraduate education and back into practice.
Access to a range of student welfare support services.