PhD in
Psychotherapy, residensy
SUNY Upstate Medical University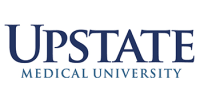 Scholarships
Explore scholarship opportunities to help fund your studies
Introduction
The Psychotherapy Division is responsible for developing a comprehensive psychotherapy curriculum for psychiatry residents and promoting, supporting, and coordinating psychotherapy clinical, education, and research activities within the Department.
At SUNY Upstate in Syracuse, we believe that psychotherapy is more than just a set of theories and techniques. We believe that every encounter between psychiatrists and their patients should be empathic and therapeutic (psychotherapeutic), even if the primary intervention is changing medications. Thus psychotherapy is a key aspect of a psychiatrist's professional identity and a basic way of relating to patients.
Some key assumptions of our training model include:
Psychotherapy is less about doing something to a patient than a way of being with a patient. It involves staying close to experience while paradoxically maintaining reflective space.
No model of psychotherapy, whether psychodynamic or CBT, is going to be effective without the therapist having empathic and reflective capacities.
Empathic and reflective capacities are not simply skillsets that can be taught. These capacities are built upon a supportive environment that minimizes stress, fosters connection with peers, and provides opportunities to share emotions and experiences with others.
Sequential Training Objectives:
Focus on restoring empathic capacity through experiential learning.
Teach common factors and key concepts.
Train discrete models, e.g., CBT, psychodynamic, DDP, DBT, play therapy, etc.