MSc in
MSc in Ophthalmology
UCL Institute of Ophthalmology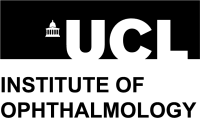 Introduction
The flagship Ophthalmology MSc from the UCL Institute of Ophthalmology and Moorfields Eye Hospital is ideal for medics, GPs and optometrists, and connects them to the most current clinical and research expertise. It can be studied both in-person and via distance learning.
Why study the Ophthalmology MSc?
Led by consultants and specialists at Moorfields Eye Hospital, our flagship Ophthalmology MSc programme provides a detailed study of specialist ophthalmological practice and research. The newly updated curriculum is based on research-driven innovation across ophthalmic specialities, including clinical management, translational research, digital technology and surgery.
You will have the opportunity to attend two weeks of 'Enhancement Activities' that will provide you with the opportunity to augment your knowledge by giving you the experience of the clinical and practical aspects of Ophthalmology, delivered predominantly face-to-face at Moorfields Eye Hospital and the Institute of Ophthalmology in London.
Students will receive cohesive training that will form a solid foundation for them as they move on to specialist ophthalmological practice and research. The programme is delivered primarily through lectures and seminars across terms one and two, in module teaching blocks. Term three consists mainly of the dissertation. Studying with the experts at two world-leading institutions means that you will develop your knowledge in the context of the latest advancements in the ophthalmic field.
Ideal Students
The flagship Ophthalmology MSc is ideal for medics, doctors, GPs and optometrists who have a particular interest in specialist ophthalmological practice and research.
Scholarships and Funding
International Excellence Scholarship
The International Excellence Scholarship is a prestigious scholarship programme aimed at talented international students who want to tackle pressing global health challenges.
There are a total of five scholarships available, each worth GBP £5,000. The scholarship will be paid in the form of a tuition fee discount.
Curriculum
Your modules
Term 1
Introduction to Ophthalmology
This module delivers a comprehensive introduction to the study of ophthalmology and provides a baseline knowledge of the field. In taking this module you will gain a core knowledge of the structure and function of the eye, including the basic applied anatomy and physiology of the eye. The module will also introduce other basic sciences subjects related to Ophthalmology such as pathology, immunology, microbiology, embryology and genetics.
Module lead
Miss Waheeda Rahman, Consultant Ophthalmologist
Oculoplastics, Lacrimal and Orbital Disease
This module provides an up-to-date overview of the aetiologies of diseases, infections and conditions affecting the ocular adnexa. It provides the opportunity to engage with clinical and research advancements in this area and develop your subspecialty knowledge and understanding of adnexal and orbital disorders, infections and conditions.
Module lead(s)
Mr Raja Das-Bhaumik, Consultant Ophthalmologist
Miss Hannah Timlin, Consultant Ophthalmologist
Mr Mohsan Malik, Adnexal Fellow and Consultant Ophthalmologist (Deputy)
Cornea, Cataract, External Diseases and Refractive Surgery
This module provides an overview of cornea, cataract and refractive surgery. Students will study the diagnosis and management of external eye diseases such as keratitis, conjunctivitis and dry eyes. You will also study the causes of cataracts, and cover the management of refractive errors, including the laser and intraocular techniques involved.
Module lead(s)
Miss Sharmina Khan, Consultant Ophthalmologist
Mr Alex Day, Consultant Cataract and Laser Eye Surgeon
Term 2
Glaucoma
In this module, students will explore the causes of glaucoma and the different techniques that can be used in diagnosing glaucoma. The module will also cover the current evidence base supporting evolving medical, laser and surgical treatments.
Module lead
Ms Rashmi Mathew, Consultant Ophthalmologist
Neuro-ophthalmology, Strabismus and Paediatric Ophthalmology
This module delivers an overview of strabismus, neuro-ophthalmology and paediatric ophthalmology. The diagnosis, investigation and management of conditions within these ophthalmological sub-specialities will be covered, with reference to current best practices. The multi-disciplinary nature of these sub-specialities will be highlighted, to give students an understanding of the interplay with other disciplines such as orthoptics, optometry, neurology and radiology. The key link to systemic disease will also be highlighted.
Module lead(s)
Miss Naz Raoof, Consultant Ophthalmologist
Medical Retina, Vitreoretinal, Systemic Diseases, Uveitis and Ocular Oncology
This module provides an overview of the medical retina, uveitis, systemic diseases and vitreoretinal conditions including oncological diseases of the eye. Students will learn predisposing risk factors (e.g. genetics), relevant systemic diseases and ophthalmic management algorithms, covering both common and rare eye diseases.
Module lead(s)
Prof Omar Mahroo, Consultant Ophthalmologist
Prof Lyndon da Cruz, Consultant Ophthalmologist
Terms 1, 2 and 3
Dissertation
This module provides the opportunity for you to undertake a narrative review of published literature on a specified ophthalmic topic of your own choice, supervised by a UCL academic or senior ophthalmologist from Moorfields Eye Hospital.
The module is delivered in terms 1, 2 and 3 of the course (taken by part-time students in their second year).
In order to develop academic skills and prepare for the dissertation, you will participate in the 'Research in Ophthalmology' (RiO) sessions. Weekly skills-based seminars take place across all three terms and cover foundations of epidemiology, biostatistics, qualitative research, evidence synthesis, critical appraisal tools, literature search and health economics. Seminars explore important aspects of professional and academic life including research ethics, plagiarism and academic writing. The module also includes inspirational talks by clinical academics at Moorfields Eye Hospital and other institutions.
In addition, there are dissertation writing workshops that will help you understand the dissertation module and prepare you to ask the question that you will answer with the literature review. You will present your ideas in an oral format, a written abstract of the proposal (20% marks) and the final 10,000-word dissertation (80% marks) of the work.
Module lead
Prof Mandeep Sagoo, Consultant Ophthalmologist and Professor of Ophthalmology & Ocular Oncology
Miss Neda Minakaran, Neuro-ophthalmology Fellow
Program Outcome
The Ophthalmology MSc is delivered through a modular structure, in intensive learning blocks that are focused on the core ophthalmic sub-specialities in respect of content and topics (such as Glaucoma, Cornea and external disease, Neurophthamlology, Retinal conditions etc).
This allows for a connected synthesis of understanding to be developed across the programme while ensuring that in-depth knowledge of particular aetiologies, pathologies, management and treatment of conditions in specific areas can be acquired.
This programme aims to provide students with comprehensive knowledge and understanding of the field, and the specialist pathways emerging from it to permit informed choices in respect of further developing inpatient care and clinical research skills in ophthalmology.
Career Opportunities
The foundation of your career
Graduates will have a substantial knowledge base in respect of common and rare ophthalmic conditions with diagnosis and management paradigms to apply in various contexts in the UK and abroad.
Graduates will have the capacity to synthesise and evaluate information, principles and practice, and core skills which will aid them should they wish to embark on an application for specialist ophthalmology clinical training.
Employability
Graduates will have a sound ability to frame their future learning, study and training in both an academic and a clinical context.