M.D. in
General Medicine (MD)
University of Szeged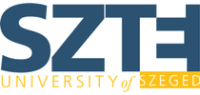 Introduction
About the program
The first two years of the General Medicine program serve as the foundation of basic medical knowledge. After the third year training is extended with regular clinical practice, in which students actively participate in the work of clinical departments and teaching hospitals. Furthermore, the Faculty's excellent scientific laboratories offer a wide range of opportunities to students who would like to pursue scientific research of the highest standard. During the last two semesters, students rotate through different medical specialties and treat patients under the supervision of physicians. At the end of this apprenticeship, they are ready to start their careers as physicians.
Key facts
Level of the program: undivided Master's program, title awarded Doctor of Medicine
Duration of the program: 12 semesters
Registered in: EU
Credits: 360
Ideal Students
Who should apply?
Applications are accepted from graduates of accredited high schools or colleges/universities.