Certificate in
Otology and Neurotology
Universidad Juan N Corpas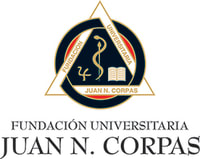 Scholarships
Explore scholarship opportunities to help fund your studies
Introduction
Consistent with their training process, the Otology and Neurotology Specialist will have the skills and competencies that allow them to carry out promotion, prevention, diagnosis, treatment and rehabilitation activities for patients with hearing and / or balance disabilities.
His professional practice will be framed within the highest medical-legal and administrative standards, so that solid psychological, humanistic and bioethical bases are developed in the specialist. Its training will include the necessary tools to form interdisciplinary work groups, which allow it to perform in accordance with the requirements of today's world.
In the same way, an investigative and teaching attitude will be fostered that will lead them to stay updated in their specialty, as part of their personal and professional self-development.