PhD in
Doctorate in Neuroscience and Clinical Psychology
Universidade Santiago de Compostela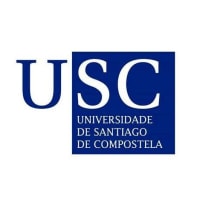 Introduction
This doctoral program aims to train researchers in the areas of Basic and Applied Neuroscience, Clinical Psychology and Psychiatry, prioritizing interdisciplinarity. With this perspective, the program includes researchers assigned to different areas of knowledge in the fields of Neurobiology, Cognitive Neuroscience, Clinical and Health Psychology and Psychiatry. It is an interuniversity program, jointly organized by the Universities of Santiago de Compostela (which coordinates it), A Coruña and Vigo.
Presentation
The aim is to provide technical training and specific knowledge for research in these areas and to facilitate a framework of interrelation between the doctoral students linked to them. It aims to promote an integrative multidisciplinary scientific space that addresses the study of the brain from a morphological, structural, functional, computational and developmental point of view, in addition to its reciprocal relationship with psychosocial variables. All in order to understand human behavior and to facilitate preventive and therapeutic strategies for the main neurological diseases and psychiatric disorders.
The study of the nervous system in general, and the human brain in particular, is one of the priority areas of research throughout the world. One of the greatest challenges of this research is to discover the mysteries of the brain, from molecular functioning to the mechanisms that support processes such as memory, intelligence or conscious action and their interaction with the environment. The progress in the knowledge of the nervous system will allow to fight the diseases that affect it and improve the quality of life. From a more clinical perspective, this program integrates lines that deal with the understanding, prevention and treatment of mental disorders, addressing them from a biopsychosocial perspective.
This Program is part of the 'Network of European Neuroscience Schools' (NENS), a structure created within the framework of the FENS (Federation of European Neuroscience Societies) to provide information on postgraduate training in the field of Neuroscience and promote collaboration among European study programs.