Master in
Master's Degree in General Health Psychology
Universidade Santiago de Compostela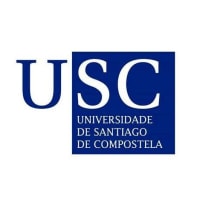 Introduction
Title of the title: Master's Degree in General Health Psychology
Branch of knowledge: Health Sciences
Center where it is taught:
Faculty of Psychology
Rúa Xosé María Suárez Núñez, s / n. South campus.
15782
Santiago de Compostela
Date of authorization for the implementation of the title by the Xunta de Galicia: Orde do 18/03/2014 (DOG 28/03/2014)
Date of publication in the BOE: 07/28/2014
Date of the last accreditation: 06/06/2018
Responsible for the title:
Title coordinator: Gomez Fraguela, Jose Antonio
Teaching conditions:
Offer periodicity: annual
Type of teaching: face-to-face
Study regime: full tempo / partial tempo
Languages of use: Spanish Galician
Interuniversity degree:
Do not
Coordinating University:
University of Santiago de Compostela
goals
Possess and understand knowledge that provides a basis or opportunity to be original in the development and / or application of ideas, often in a research context.
That students know how to apply the knowledge acquired and their ability to solve problems in new or unfamiliar environments within broader (or multidisciplinary) contexts related to their area of ​​study.
That students are able to integrate knowledge and face the complexity of making judgments based on information that, being incomplete or limited, includes reflections on social and ethical responsibilities linked to the application of their knowledge and judgments.
That the students know how to communicate their conclusions -and the knowledge and ultimate reasons that sustain them- to specialized and non-specialized audiences in a clear and unambiguous way.
That students have the learning skills that allow them to continue studying in a way that will be largely self-directed or autonomous.