Master in
University Master's Degree in Genetic, Nutritional and Environmental Conditioners for Growth and Development NUTRENVIGEN G + D Factors
Universidade Santiago de Compostela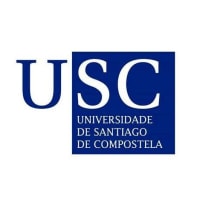 Introduction
Title name: Master's Degree in Genetic, Nutritional and Environmental Conditioners for Growth and Development NUTRENVIGEN G + D Factors
Branch of knowledge:
Center where it is taught:
Faculty of Medicine and Dentistry
R / de San Francisco, s / n
15782
Santiago de Compostela
Date of authorization for the implementation of the title by the Xunta de Galicia: Orde do 5/08/2019 (DOG do 14/08/2019)
Date of publication in the BOE:
Date of the last accreditation: 06/05/2019
Responsible for the title:
Degree coordinator: Leis Trabazo, María Rosaura
Teaching conditions:
Offer periodicity:
Type of teaching: Distance learning
Study regime: distance
Languages of use: Spanish Galician
Interuniversity degree:
Yes
Coordinating University:
Participating universities:
University of Santiago de Compostela
Zaragoza's University
Rovira I Virgili University
goals
Train students in the effects of nutritional, environmental, and lifestyle factors on individual genetic makeup and the health of the body.
Provide the student with knowledge related to the scientific and bioethical methodology of research in the different stages of growth and development.
Promote collaboration and mobility between participating centers.
Integrate experts from different areas (multidisciplinary orientation).
Encourage the participation of students from different areas of knowledge of Health Sciences.