Bachelor in
Bachelor in Genomics
University of Bologna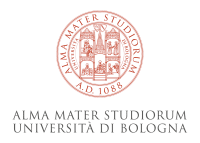 Introduction
The Bachelor's degree in Genomics provides the theoretical and practical basis for training a professional capable of applying IT, mathematical and statistical skills to the analysis of genomic data and, consequently, to the analysis of transcriptomic, proteomic, and epigenomic data, the biology of systems and metagenomics, in prokaryotes, eukaryotes, and humans.
5 reasons to enroll in the degree program
Because like no other degree program it helps learn and use informatics to decrypt the language and information hidden in genomes
Because it is an absolutely new and innovative degree program that may offer extraordinary job prospects
Because it makes me feel like an active player in scientific research and in bioinformatics
Because the degree program is international, it will help me look toward the future and make me feel like a member of the world
Because "Genomics" stimulates my curiosity and leads me towards unexplored fields full of surprise and wonder
Scholarships and Funding
University students may obtain financial support during their studies from the Emilia Romagna Region, the University of Bologna, and other external bodies. Check the requirements to apply for financial aid.