PhD in
PhD Sport and Exercise Science/Sports Studies
University of Lincoln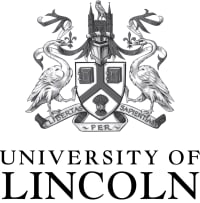 Discover Lincoln Wherever You Are in the World
Our webinars, subject masterclasses, question and answer sessions, and student panel talks are a great way to discover what it is like to live and study at the University of Lincoln.
Introduction
The School of Sport and Exercise Science offers a wide range of research degree opportunities across various disciplines within sport and exercise science and sports studies, drawing on the specialist research interests of members of our staff. Registration for the MPhil/PhD or PhD allows you to devise and pursue a chosen topic of enquiry under the supervision of staff with expertise in that area.
Research is an essential component of the School's activity and it is committed to maintaining an infrastructure and intellectually stimulating environment that support the development of the next generation of researchers. Applications for postgraduate research are welcome across the diverse sport, exercise, physical culture, and health disciplines in which the School's academic staff specialise.
In addition to subject-specific support from a supervisory team, students can benefit from a programme of research training that is designed to build on existing knowledge and develop advanced skills and expertise.
Facilities and Expertise
The University of Lincoln's Human Performance Centre offers excellent facilities to meet the academic needs of our students. Our experienced staff have academic and professional expertise in a range of areas including physical activity and health promotion, evaluation, sport and exercise physiology, sports biomechanics, sports psychology, coach education, and sports nutrition.
How You Study
Due to the nature of postgraduate research programmes, the majority of time is spent on independent study and research.
Students will have regular meetings with their academic supervisors, but the frequency of these will vary depending on the mode of study, individual requirements, subject area, staff availability, and stage of the programme.
Prioritising Face-to-Face Teaching
At the University of Lincoln, we strive to ensure our students' experience is engaging, supportive, and academically challenging. Throughout the Coronavirus pandemic, we have adapted to Government guidance to keep our students, staff, and community safe. All remaining Covid-19 legal restrictions in England were lifted in February 2022 under the Government's Plan for Living with Covid-19, and we have embraced a safe return to in-person teaching on campus. Where appropriate, face-to-face teaching is enhanced by the use of digital tools and technology and may be complemented by online opportunities where these support learning outcomes.
We are fully prepared to adapt our plans if changes in Government guidance make this necessary, and we will endeavour to keep current and prospective students informed.
Research Areas, Projects and Topics
The School is currently undertaking research in a number of areas at national and international levels.
The research is organised under the remit of our two, primary research groupings:
Performance Research Group (including biofeedback in sport; physiology of exercise and sports performance)
Wellbeing Research Group (including health advancement research; sport & exercise psychology).
Entry Requirements 2023-24
PhD: Master's degree in a relevant subject area and with a substantial research component. Exceptionally, a first-class honours degree will be considered.
How to Apply
To support your experience within the postgraduate research community, new students are encouraged to enrol in October, February, or May. Following the submission of your application, you may be invited for an interview to discuss your application further.
In addition to meeting peers across the University who are starting their research programme at the same time, there is access to a central training programme designed around the first three months of study, and targeted support aligned to each stage of the postgraduate research journey. Alternative enrolment dates may be agreed upon with your supervisors on an individual basis.
Fees and Funding
For eligible students, there are more ways than ever before to fund your postgraduate study, whether you want to do a taught or research course. For those wishing to undertake a Master's course, UK students can apply for a loan as a contribution towards the course and living costs. Loans are also available to those who wish to undertake doctoral study. The University offers a number of scholarships and funded studentships for those interested in postgraduate study.
Programme-Specific Additional Costs
Additional costs may include students' individual purchase of textbooks, materials, and costs of travel and accommodation during data collection periods.
How You Are Assessed
A PhD is usually awarded based on the quality of the student's thesis and ability to present and successfully defend their chosen research topic in an oral examination (viva voce). They are also expected to demonstrate how their research findings have contributed to knowledge or developed existing theories or understandings.
Career and Personal Development
Graduates of this course often take up positions as researchers or academics in universities or institutes of higher education. Some have also used the experience for personal development and have gone on to take jobs in the health and/or exercise professions, sports-related industries, and relevant charities.
English Language Requirements
Certify your English proficiency with the Duolingo English Test! The DET is a convenient, fast, and affordable online English test accepted by over 4,000 universities (like this one) around the world.