Courses in
Immunology
University Of Medicine And Pharmacy Of Craiova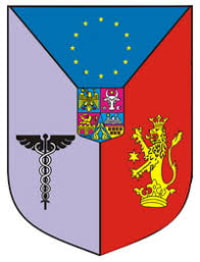 Scholarships
Explore scholarship opportunities to help fund your studies
Introduction
The discipline of Immunology is a compulsory discipline (2 credits) that started to carry out its activity within the Faculty of General Medicine from Craiova in 2002, after graduating from the Discipline of Bacteriology, Virusology, Parasitology.
The curriculum provides for the course and practical works of Immunology in the second year - Faculty of Dentistry and year III - Faculty of Medicine, being distributed 1 hour course and 1 hour practical work / week in the first semester.
Within the discipline there was a special interest for arranging the didactic activity laboratory with the students, in order to develop the necessary equipment for this activity, in parallel with the activity of elaboration and editing of the bibliographic material necessary for the good development of the laboratory and course didactic activity.
The activity of the Immunology discipline had as priority objective the quality didactic activity and an efficient experimental training of the students. As a general objective we mention the acquisition by students of the notions of fundamental immunology (knowledge and understanding of the body's defense mechanisms as well as understanding the importance of studying these immune defense mechanisms in medical practice).