Bachelor in
Bachelor in Physical Therapy and Special Motricity
University of Pitesti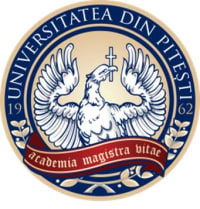 Introduction
The study program aims to train physiotherapists able to help people improve their health or recover from various diseases; the students are taught different knowledge about the human body, the physiological functions and the behavior in health and disease conditions, the relationship between health and physical and social environment.
Reasons to choose this program
Various opportunities for employment in the field of health in public and private institutions (including liberal practice).
Job security.
Competitive salary.
Curriculum
Program details
1st year
Theory and Methodology of Physical Education and Sports 5
The Scientific Foundations of Sports Games and Applications in Physical Therapy - Volleyball 4
General Basics of Athletics 5
Basic Gymnastics 5
Anatomy and Biomechanics 6
Psychopedagogy / Use of Specialized Software in Sports Science and Physical Education 3
English/ French 2
The Scientific Foundations of Sports Games and Applications in Physical Therapy - Basketball 5
The Scientific Foundations of Sports Games and Applications in Physical Therapy - Football 4
Physiology 5
Swimming and Hydrokinetic Therapy 4
Measurement and Evaluation in Physiotherapy 5
Internship of Practical Applications in Mountain Environment 3
Recovery and Recuperation in Performance Sports/ Social Assistance 2
English/ French 2
2nd year
Kinesiology 5
Health Education and First Aid 6
The Scientific Foundations of Sports Games and Applications in Physical Therapy - Handball 5
Semiology 6
Internship in Recovery Medical Centers 3
English/ French 2
Ethics and Academic Integrity / Communication in Sports Science and Physical Education / Management in Physical Therapy 3
General Basics of Physical Therapy 5
Massage and Complementary Techniques 5
Patient Handling Techniques 5
Methods and Techniques of Neuromotor Reeducaon 5
Methods of Scientific Research in Sports Science and Physical Education 3
Internship in Social Assistance Centers 3
Methods and Techniques of Muscle Toning / Neurophysiology 2
English/ French 2
3rd year
Physical Therapy in Cardio-Respiratory Diseases 5
Physiotherapy in Orthopedic-Traumatic Diseases with Applications in Sports 5
Radiology and Medical Imaging 3
Physical Therapy in Neurological Disorders 5
Physical Therapy in Rheumatic Diseases 5
Physiotherapy in Special Education Centers 3
Orthosis - Prosthesis 4
Elements of Physiotherapy 5
Physical Therapy in Pediatrics 5
Physical Therapy of Physical and Sensory Deficiencies 5
Kinesiotherapy in Geriatrics - Gerontology 5
Secondary and Tertiary Kinetoprophylaxis 4
Elements of Occupational Therapy / Ethics and Deontology in Sports Science and Physical Education 4
Career Opportunities
Medical centers (prophylactic physiotherapy, curative physiotherapy)
Hospitals (recovery physiotherapy)
Social assistance institutions
Sports clubs