Master in
Master in Theory and Methods of Preventive and Adapted Physical Activities
University of Parma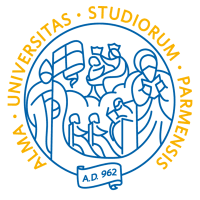 Introduction
Master's degree in Theory and Methods of Preventive and Adapted Physical Activities is a two-year free access master for 120 ECTs. The aim of the Master is to provide students with knowledge and skills in the field of physical and sports activities. This aim addressed especially to physical and psychological disabilities that influence daily life and social participation.
Curriculum
The Programme
In the first year, you will study human anatomy, physiology and pathophysiological mechanisms of the main diseases for which you could plan adapted physical activity. Prevention and adaptive programs based on physical activity for the adolescent, the adult and the elderly will be the main topics of this year.
The second year is focused on preventive and compensatory physical activity, on the maintenance and recovery of health status, on an exercise program for disability and on the psychosocial aspect of physical training. Moreover, you will evaluate disease risk factors and lifestyles adopted to prevent them, study the epidemiology of some pathologies, and you will be updated with the latest literature in sports medicine.
This Master Degree offers you the possibility of an internship placement of about 20 ECTs in a national or international institution recognized by the University of Parma. In addition, the Master's degree has recently started a collaboration with the Russian State Social University (RSSU) in a Double Degree program.
Double Degree options
This Master Degree offers a Double Degree program for at maximum 3 selected Students coming from the Russian State Social University who will spend the first semester of the second year in the University of Parma, taught in English. At the end of two years, Students will obtain the Master's degree issued by the University of Parma and the Master's Degree in Physical Rehabilitation and Sports in Recreation and Tourism issued by the RSSU.
Career Opportunities
As a graduate student in Theory and Methods of Preventive and Adapted Physical Activities, you can administer exercise programs and adapted physical activity helping people to be fit and healthy. You can also plan competitive and promotional sports activities with a sports club or associations, that you can even manage, or you can teach at school as PE (Physical Education) Teacher.