M.D. in
Transitional Doctor of Physical Therapy
Utica University Online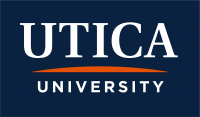 Introduction
The online transitional Doctor of Physical Therapy program provides a direct path for licensed physical therapists to earn their DPT degree in just 16 months. Students are taught by highly qualified and experienced clinicians in advanced areas like pathophysiology, pharmacology, and diagnostic imaging. The online, flexible curriculum provides critical thinking skills and prepares graduates to thrive as autonomous practitioners in an evolving society and direct-access healthcare environment.
The online Post-Professional (transitional) Doctor of Physical Therapy program is designed to accommodate students' demanding work and home-life schedules and offers the flexibility to access the finest curriculum available at any time. Licensed physical therapists living in the United States may enroll with BS/MS physical therapy degree credentials. The online tDPT curriculum covers a wide range of topics, including:
Foundations of Autonomous Practice
Prevention and Wellness
Diagnostic Imaging
Pharmacology and Pathophysiology
Global Health Care Issues
Students in the online transitional DPT (tDPT) program may be eligible to earn Continuing Education Units (CEUs) for each successfully completed course in the program. Continuing Education Units earned from Utica University's tDPT program may qualify for state PT license requirement – check your individual state requirements for more information.
Individuals who are living in the US but not yet licensed, OR who live outside of the US, must provide a comprehensive credential evaluation from the Foreign Credentialing Committee on Physical Therapy (FCCPT) noting that their entry-level physical therapy education is "substantially equivalent to the first professional degree in physical therapy in the United States. The first professional degree in the United States is a master's degree or higher.